The Managing Epilepsy Well (MEW) was established in 2007 to advance the science on epilepsy self-management by conducting high-quality research across a network of universities, collaborating with community stakeholders to implement activities, and broadly disseminating research findings.
The MEW Network is one of CDC's Prevention Research Centers Program thematic networks.
Some of the Epilepsy Alliance America member organizations are certified to conduct the MEW Network self-management programs listed above. See their offerings below: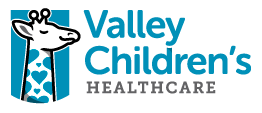 Self-management is what you do to take care of yourself.
You can learn how to manage your epilepsy and have an active and full life. Download our self-management handout to identify ways to better control your seizures and your health.
MEW NETWORK PROGRAMS
As with any chronic condition, many people with epilepsy can benefit from learning skills to help them better manage their epilepsy and its effects on daily life. MEW Network Self-Management programs help people to develop these skills. MEW Network programs can help with:
Mental Health
Memory Problems
Dealing with Stress
Managing Epilepsy Care
Health & Well-being
Visit their Programs page to learn more.
To learn more about the SMART Program – watch this testimonial video from a SMART Program participant.