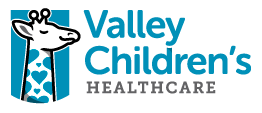 Member Organization since 2020
"As a member of Epilepsy Alliance America, Valley Children's Healthcare has been able to expand resources for our Epilepsy Support Program, improving outreach to Central California families and increasing the educational resources we offer them. The ability to network, support and collaborate with other members throughout the country has proven to be remarkably valuable. We partnered with Epilepsy Alliance America to create and distribute a series of seizure medication education videos, hoping that our own knowledge and expertise could assist others in the organization. We look forward to our continued relationship in the years to come, with the goal of helping families in need, wherever and whenever we can."

– Caitlin Bernard-Vincent, MSW, LCSW
Epilepsy Program Manager
Benefits of Becoming a Member Organization
Epilepsy Alliance America membership opportunities are available for organizations dedicated to supporting those impacted by epilepsy in their local communities.
Membership Rights include:
The right to Epilepsy Alliance America's informational resources and supports
The right to participate in Epilepsy Alliance America's activities
The right to promote their Epilepsy Alliance America membership
Members have the right to be nominated for election to the Board of Directors, and have the right to vote in ballots, polls and elections conducted by Epilepsy Alliance America.
Membership provides a wide range of benefits and supports such as:
Connection to a national epilepsy association and a network of individuals and organizations working in the field of epilepsy;
The opportunity to contribute to and benefit from EAA programs and activities;
Involvement in our collaborative partnerships and community engagement strategies;
The invitation to be included in Epilepsy Alliance America's Committees, Task Forces, Networks and User Groups;
Connecting and networking opportunities with the major influencers in the epilepsy community;
Analyses of legislative and advocacy activity for members to gain insight into pressing policy issues and add their perspectives, views and voice to these key issues;
Access to breaking news and opportunities to participate in advocacy efforts and awareness campaigns;
The opportunity to promote organizational priorities and efforts through our platforms;
Involvement in Epilepsy Alliance America's regional, national and global networking opportunities.