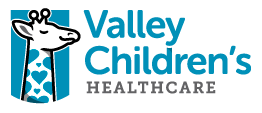 Member Organization since 2020
"As a member of Epilepsy Alliance America, Valley Children's Healthcare has been able to expand resources for our Epilepsy Support Program, improving outreach to Central California families and increasing the educational resources we offer them. The ability to network, support and collaborate with other members throughout the country has proven to be remarkably valuable. We partnered with Epilepsy Alliance America to create and distribute a series of seizure medication education videos, hoping that our own knowledge and expertise could assist others in the organization. We look forward to our continued relationship in the years to come, with the goal of helping families in need, wherever and whenever we can."

– Caitlin Bernard-Vincent, MSW, LCSW
Epilepsy Program Manager
Epilepsy Alliance America Membership Opportunities
Epilepsy Alliance America builds strong, inspired, engaged, and resourceful community relationships among epilepsy organizations dedicated to serving the needs of those living with epilepsy/seizures. Core to our mission is a commitment to helping organizations connect local epilepsy leaders to knowledge, resources, and peer supports that advance the mission of improving the quality of life for individuals living with epilepsy. Two types of membership are currently offered.
Non-Profit Member Organization
Become a part of a nationwide network of like-minded, non-profit organizations dedicated to
helping and supporting individuals living with seizures and those who love them
Be listed on the Epilepsy Alliance America website with a link to your local organization
Kindle relationships with other leaders in the epilepsy community
Participate in forums to discuss and share ideas, policies, and best practices
Share in the replication of national model programs
Participate in member-only educational opportunities
Work with a community of advocates to advance the public policy interests of individuals
affected by epilepsy
Be listed as a member organization of Epilepys Alliance Ameirca on print publications and media marketing
Be eligible to access Epilepsy Alliance America educational materials
Proudly display the Epilepsy Alliance America membership logo that signifies that you are a part of a national
network of organizations dedicated to providing quality epilepsy programs to help people
living with epilepsy now
Serve on committees of the Epilepsy Alliance America Board of Directors, at the request and appointment of the
Board Chair
Non-Profit Member Organization annual dues are $1,000.
All non-profits members must be a registered 501(c)(3) organization, have at least one paid
employee and have gross revenue over $50,000.
Select Partner Member Organization
Select Partner Member Organizations will receive all the above benefits. In addition, they are eligible to participate in the governance of Epilepsy Alliance America by:
Nominating individuals to the National Board of Directors for voting privileges
Nominating individuals to the EAA National Professional Advisory Committee
Sharing of monetary resources when available
Select Partner Member annual dues equal 1.5% of your organization's epilepsy-related revenue.
Maximum annual fee $10,000.
All Select Partner Member Organizations must be a registered 501(c)(3) organization, have at
least one paid employee and have gross revenue over $100,000